RECEIVE MY down to earth E-BOOK ON Energy and the chakras Free!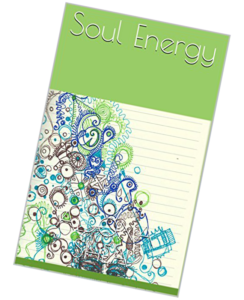 Soul energy is a book about, the energy of the body mind and soul.
Learn about the basic chakra , energy center information and how it relates to the body and emotions.
Find out how the body's energy centers along with emotion and mental energy, affect the soul and your life. You'll also get my latest energy blog posts!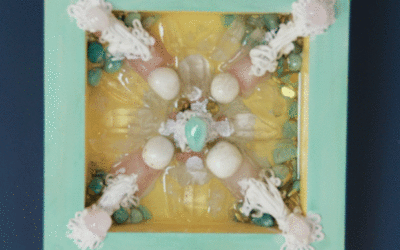 This art piece is designed to support the practitioner and the client to bring more love and healing intention to the work being done in the room.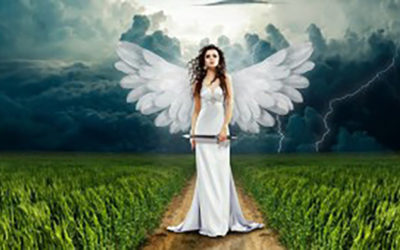 he definition of "curate" means to tend to the souls in the parish, it is a priests work to make sure all the parish participants are well cared for so they can care for the church. The curated soul is one that is cared for...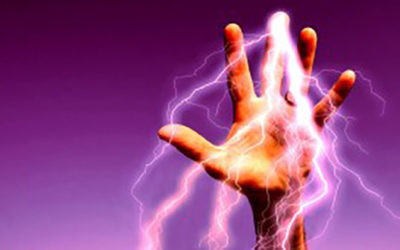 Wormhole Scientist have recently discovered how to make a magnetic worm hole in the laboratory. "Wormholes are fascinating cosmological objects that can connect two distant regions of the universe. Because of their intriguing nature,...
"As someone who struggles with being in tune with my body, I found Aldona's energy healing helped me focus on my body and actually listen to it. Since having the energy healing, I've been much more aware of the rhythms of rest my body needs to be healthier. I also have been more relaxed and less anxious. The healing enabled me to identify some key issues that have been holding me back, particularly at work, and I no longer feel stuck in a rut. I would recommend Aldona's healing for anyone dealing with grief and trauma." Karen Nilson
Author
"Before having a session with Aldona I felt ungrounded, chaotic and confused, after the session I felt like a superhero with cape! I was delighted with all the helpful and wise information I've gotten from Aldona. We did deep inner work, she recognized some of my deep hurts and patterns and has been very helpful in clearing them." Kela Cerrato
"Aldona has a true gift to heal people, and I am so thankful that she came into my life. I had overwhelming feelings of fear, anger, unhappiness, and I wondered how Aldona could sense this over the phone without seeing me in person. I was surprised at how quickly Aldona understood the feelings I was having, and how she could explain the healing process so well. After working with Aldona my reactions to the stress around me has changed. I have an inner sense of calm that I draw upon everyday. I can communicate my true feelings to others without fear. Aldona, you truly do have a unique gift to reach into the human psyche and help your clients deal with intense and difficult issues. Thank you for helping to heal the pain and confusion that I have carried inside of me for so many years. You are a blessing to the world." Cindy Tennor
"I am so grateful to have found Aldona. She has helped me work out long standing issues that have been haunting me for lifetimes. I would recommend her highly. She can help on any level; physical, mental, emotional, or spiritual. She is truly gifted and compassionate." Rachel Frezza
"Aldona is intuitive, perceptive and curious, driven by her obviously strong desire to help. I felt certain that Aldona would be able to help me. She is always learning and improving her knowledge and techniques, and shares what she learns with her clients. Aldona communicates verbally and intuitively and is extremely perceptive. She takes in as much information as she puts out, which is why her information is vital. Before a session with Aldona I feel frazzled, but always anticipating relief because of my scheduled session. After the session I feel Calm, relaxed and strong, able to face things "out there" with more grace and presence." Jane Kennelly
CEO
"I had been going to see Aldona for several years on a regular basis for massage therapy, but I really wasn't interested In the energy healing because I wasn't sure I believed in the"New Agey stuff". But when I developed an exercise allergy that a respected allergist was unable to treat, I decided to try it. My allergy would kick in when I pushed a little too hard at the gym and manifest in several ways. SometImes I coughed, or it felt like I couldn't breathe, like I was out of shape, and other times I would begin sneezing and my nose ran like a faucet. It would be worse if I had any caffeine that day. It took quite a little pile of Benadryl and a couple of days to stop it. After two sessions of pure energy healing–during which time I just fell asleep almost instantly–it stopped happening. It's been about 8 months and I've been in 3 racquetball tournaments, one time playing for over 5 hrs. In a day, and I have not had a recurrence. I still don't understand it, but you can't argue with results." Valorie Marrot
"Aldona's energy healing skills provide me with a balanced feeling, both physically and mentally. I leave the office feeling stronger and ready to face any old or new stressors." Betsy Ervin
"Working with Aldona gave me a whole new set of tools to work with as a healer and as individual. Aldona presents a whole new way of understanding emotions and our inner world. Aldona's energy work in combination with her intuition, her approach, and her deep understanding of the ethereal and physical bodies creates a beautiful unfolding of the inner world that evolves a person on all levels of being." Shannon Rupert
Innate Wellness
"I would recommend a session with Aldona to anyone looking for personal insight & growth or feels unbalanced & blocked. If I had to describe my inner world before our session I would say it was, bumpy, tight, blocked and unfocused. If I had to to describe myself after our session I would say how much lighter I felt. It's like a weight was lifted and I understood myself so much better. I felt full and happy and relieved to have been able to connect with emotions locked inside of me, that were now released. I really left this healing feeling alive and refreshed. It was wonderful in every sense."
Lauren Moody
Jewelry Designer
"Aldona came highly recommended from a friend. During, and immediately after the session I had some remarkable insights about emotional patterns running under the surface, that impacted me in challenging ways. As the days progressed post-session, I have been able to use tools you taught me to shift and re-frame these patterns, resulting in a lot more internal peace and harmony – which in and of itself, is priceless. The energy work was powerful, and you weren't afraid to work with me to uncover what needed to be uncovered. I felt very well cared for during the session, even as we were doing intense work. This work has helped me to be more in integrity in my personal relationships. I'd recommend Aldona to anyone looking to heal old patterns and wounds that are negatively impacting present-day life. Aldona will journey with them to places they need to see, and hold space for their healing in a very supportive and safe manner. Thanks!!" Ellen Kittredge
Nutritional Coach and Healer
"You can trust Aldona with your deepest, fears, thoughts, emotions, feelings and flaws and know there is no judgment behind it. The fear of sharing disappears quickly into the session. Aldona is one of the most radiant, compassionate and brightest souls I have ever met spoke to and worked with. She has an amazing natural gift that is hard to find in an energy healer. Speaking with her will change how you view yourself, your life and your entire being. The safety I feel and the ease that I walk away with after working with Aldona is indescribable. Feeling safe and secure while sharing vulnerable information is so important and there is no doubt about sharing anything with her. Aldona is a strong woman who empowers others to live the life she lives. It has completely changed my life and I will forever be a client." Kate Donoghue
EMT-P RN BSN
"Working with Aldona was simply amazing, everything she said pertained to me and my situation, I am feeling so much better and have a different way to look at my stressors now!" Jennifer Morgan